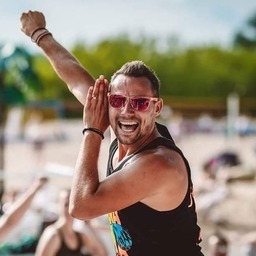 Zumba® Master Class with Claudiu Gutu!
at East End Community School, Portland, ME
설명 MOVE ME MAINE brings CLAUDIU GUTU - Zumba®️ Next Rising Star Top 5 FINALIST all the way from Romania to dance with you!
This event is open to EVERYONE!
DON'T MISS IT!!!
행사 참가자: 일반에 공개
워킹 인 수락됨
행사 언어: English
행사 티켓
지금 등록 Tickets sold by outside vendor. You will be redirected to a third party site.
지도 강사 정보
Mary Beth Blake

Islesboro, ME

프로필 보기