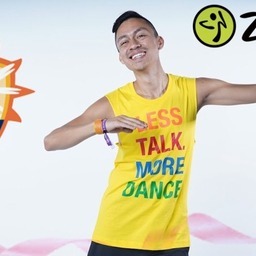 Zumbathon Charity Event: Fundraiser at Mohegan Sun Arena
at Mohegan Sun Arena, Uncasville, CT
설명 Come join yours truly for a Zumba® Fitness class at Mohegan Sun Arena at 9:00 AM .
Join us for the game at 3:00 PM and do not miss our halftime show. We will feature a Zumba® Performance.
TICKETS ARE ON SALE NOW!
Online deal only.
Part of your purchase, will be donated to Breast Cancer Research.
행사 참가자: 일반에 공개
워킹 인 수락됨
행사 언어: English
행사 티켓
지금 등록 Tickets sold by outside vendor. You will be redirected to a third party site.
지도 강사 정보
Martín Ricardo-Morales

Willimantic, CT

프로필 보기