This introductory training will give you the tools you need to lead your own Zumba® class. Learn the Zumba® formula, our four basic rhythms and more!
Date and Time
Saturday, October 2, 2021
8:30午前 - 6:00午後
Training Language
English
Location
STUDIO K DANCE AND FITNESS
9340 Clairemont mesa blvd ste F, SAN DIEGO, CA, US 92123
View Map
Included with Session
Electronic Instructor Manual
Certificate of Completion
Fitness Certification Credits (varies by country)
Online Videos to Review Basic Steps
ACE CEC's
AEA CEC's
AFAA CEU's
BCRPA Trainers
What to Expect
Learn how to teach the basic steps to the four Zumba® core rhythms: Merengue, Salsa, Cumbia, and Reggaeton
Using the Zumba® formula, learn how to identify different parts of a song and apply the basic steps to build an effective Zumba class.
Practice live with a Zumba Education Specialist to gain confidence to teach sooner.
Receive your license to begin teaching Zumba® classes immediately.
Get access to even more tools to help you start teaching faster and changing lives sooner.
Get the opportunity to receive monthly choreo and music + ongoing support.
About the Zumba® Education Specialist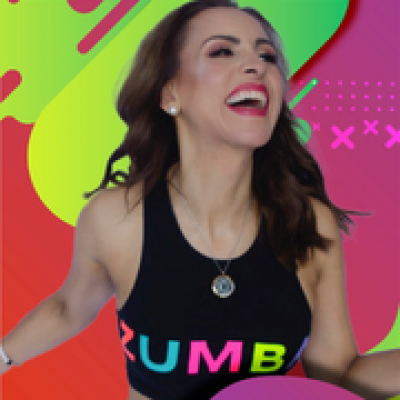 Eliza Stone
CARLSBAD, CA, US
Contact