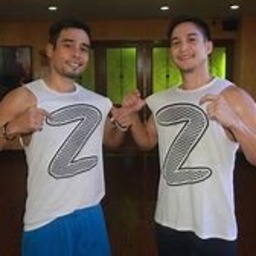 Zumba® Master Class with the ZAMORA Brothers in Montreal
at NOTRE DAME PARISH HALL, MONTRE, QC
Descripción Zumba® Master Class with the ZAMORA Brothers in Montreal
August 18, 2019 | Notre Dame Parish Hall

Note:
* BACKSTAGE ACCESS & PHOTO OPS with the Presenters (VIP PASS HOLDER ONLY)
* Guaranteed Front Row Spot (VIP PASS HOLDER ONLY)
* Please bring a copy of the payment confirmation email for verification purposes upon registration.

*NO REFUND POLICY!
LIVE happy. LOVE completely. DANCE passionately.
Participantes del evento: Abierto al público
Participantes no inscriptos: Aceptado/a
Idioma del evento: English
Información del instructor