"
ZIN™ is a must for all instructors! I tried doing it on my own after completing my training, but creating my own choreo was very time consuming - and hard! Plus, ZIN™ gave me the tools and confidence to land instructor jobs.

Nirvana B.

"
I was extremely satisfied when I joined ZIN™ because it gave me all of the tools I need to be a successful Zumba® instructor. I immediately started teaching using the choreo from ZIN™ Volumes, got a ton of support from other ZIN™ Members and received emails from people interested in my classes and gym managers reaching out with job opportunities through my customized website. I love the Zumba® community!
Yamelyn O.
Monthly Music & Choreo
Every month, get all-new music by world-renowned and up-and coming artists, and choreo curated by the top Zumba® Educators. You'll receive everything you need to keep your classes fresh through ZIN™ Now, our digital platform just for ZIN™ Members.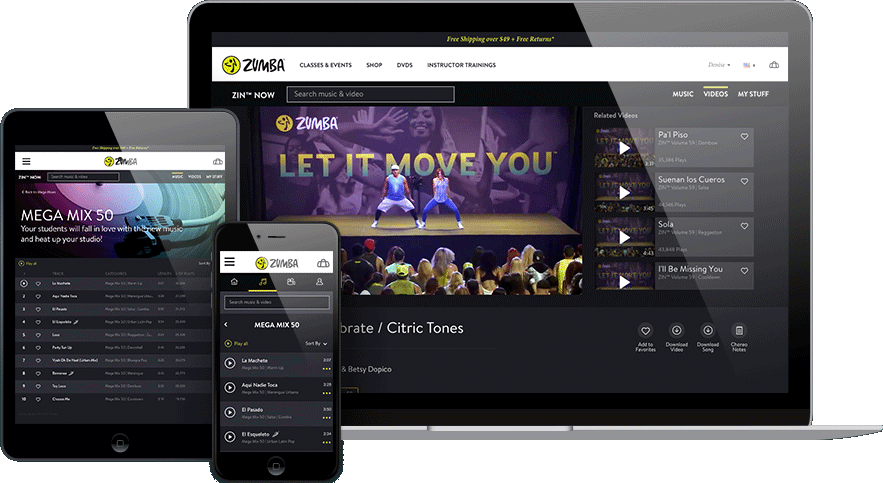 Access to My First Class™ Teaching Kit
Teach your first class sooner and feel confident faster with this music and choreo set. You'll Get:
One full-hour of music and choreo from warm-up and cooldown
Tips on how to lead a class, cueing, greeting and interacting with your students
Choreography Notes to master the steps
My First Class™ is FREE when you sign up for ZIN™ at your Basic 1 Training!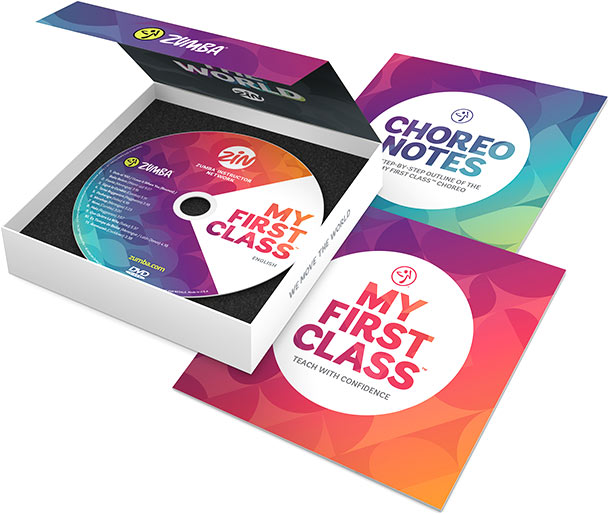 Continuing Education
Only ZIN™ Members can access a whole world of advanced trainings and skill-boosting courses designed to sharpen your skills, help you reach new audiences and add new classes to your teaching calendar.
Customized Website & Marketing Materials
Customized Website & Marketing Materials
Branded Marketing Materials
A Personalized Zumba® Website
Your classes will be searchable on Zumba.com
Plus, ZIN™ Members have the exclusive ability to use the Zumba name and logo to market their classes.
ZIN™
It's Your Move!
Your education doesn't end after your Zumba® Basic 1 training. As a ZIN™ Member, you'll enjoy ongoing support and tools to help you become the best instructor possible.
$34.95/month
If you don't join ZIN™
Basic 1 Review DVD & CD Set
A One-Year License to Teach Zumba® Classes
Ability to Take a Basic 2 Training
My First Class™ DVD & CD
ZIN™ Exclusive Music Every Month
Choreography Every Other Month
ZIN™ Now Digital Platform
Continuing Education and Specialty Trainings
ZIN Jam™ Choreo Sessions
ZIN™ Exclusive Events
Marketing Materials
Free Personal Website
Use of the Zumba® Brand and Logo
Classes Listed on zumba.com
Recommended
If you join ZIN™
Basic 1 Review DVD & CD Set
A One-Year License to Teach Zumba® Classes
Ability to Take a Basic 2 Training
My First Class™ DVD & CD
ZIN™ Exclusive Music Every Month
Choreography Every Other Month
ZIN™ Now Digital Platform
Continuing Education and Specialty Trainings
ZIN Jam™ Choreo Sessions
ZIN™ Exclusive Events
Marketing Materials
Free Personal Website
Use of the Zumba® Brand and Logo
Classes Listed on zumba.com