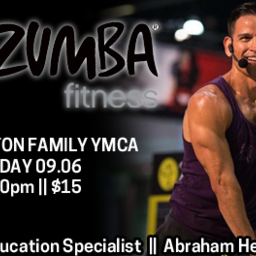 Zumba® Master Class with ZES Abraham Hernandez
at Farmington Family YMCA, Farmington Hills, MI
Description Zumba Education Specialist Abraham Hernandez is coming to visit all the way from Los Angeles for a weekend FULL of Zumba! Please join us for a Friday night kick-off with a Zumba Master Class!

Doors open at 6pm || The party starts at 6:30!


Please contact ZJ Tracy Schultz if you have any questions!
Event Participants: Open to Public
Walk-Ins: Accepted
Event Language: English