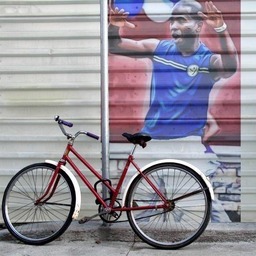 Zumba® Master Class ZUMBA® Master Class Birthday Bash
at City Of Boynton Beach Rec Center, Boynton Beach, FL
Description My name is Anthony Knight, I am a Zumba Instructor from West PalmBeach, and I am Celebrating my 50th Birthday Zumba* Style. Date: Sat. July 23, 2022 Time: 12pm-3pm Location: 125 Ocean Avenue, Boynton Beach ,Florida 33435 Facility (561) 742-6222 / Cost: Zin members :Free/ Non-Zin Members $10 Free: Beverages, Raffle,Food, and Gift Bags. Zin Apparel for Sale On-Site.
Event Participants: Open to Public
Walk-Ins: Accepted
Event Language: English
Event Tickets
Register Now Tickets sold by outside vendor. You will be redirected to a third party site.