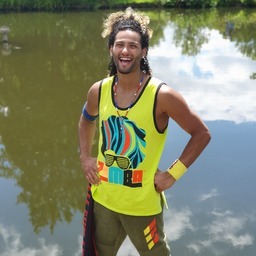 Zumba® Master Class ZUMBA AFRO STYLE MC PARTY
at OKC Abrašević, Mostar, Federation of Bosnia and Herze
Description First time is Southeast Europe, we're presenting you this special Zumba Afro Style Master Class by ZIN Bechir Ben Dhief (Netherlands/Tunisia) and a big open-air ZUMBA PARTY!

1. part / Zumba Afrobeats MC by ZIN Bechir Ben Dhief
2. pt / Zumba party Masterclass with guest instructors (BiH, Croatia)
3. pt / Zumba MC Latin and International (B. B. Dhief)

Amazing original choreos, new zumba rhythms, Afro repertoire and fantastic energy! Don't miss one of the very few LIVE zumba events this summer!
Event Participants: Open to Public
Walk-Ins: Accepted
Event Language: English
Event Tickets
Contact the Event Host for ticketing information