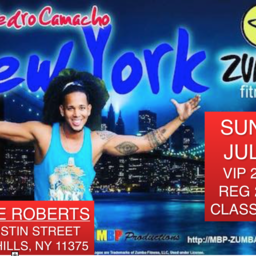 Zumba® Master Class with Pedro Camacho and friends.
at Lucille Roberts-Forest Hills, Forest Hills, NY
Description Pedro Camacho is a Zumba® Fitness Instructor who travels around the world transmitting love, peace and most importantly the message that when we work together we can change the lives of many people who need us.
His foundation"Funcama" helps people in need in the Dominican Republic. He helps the Dominican community in many ways, which include and are not limited to : education, medical care, provides families with homes and food.
Event Participants: Open to Public
Walk-Ins: Accepted
Event Language: English