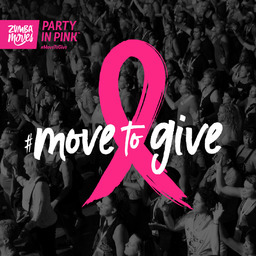 Party in Pink™ Zumbathon®
at Parkville Middle School, Parkville, MD
Description Join us for our 2nd annual dance to fight for the cure. Dress in your favorite pink work out gear(tutu's encouraged), rock out to your favorite Zumba songs and shake your booty for a great cause!

Don't miss out on guest instructors, door prizes, a live DJ, tons of goodies and MUCH, MUCH MORE!!!

$10 cash at the door

Bring your smile, towel, water bottle and a FRIEND!!!!
Event Participants: Open to Public
Walk-Ins: Accepted
Event Language: English
Event Tickets
Contact the Event Host for ticketing information