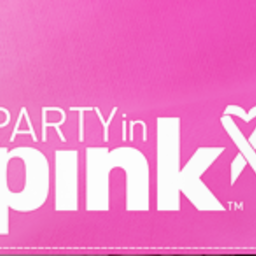 Party in Pink™ Zumbathon®
at Healthtrax Fitness & Wellness, North Dartmouth, MA
Description Please join us for a Party in Pink™ Zumbathon® charity event to benefit Susan G. Komen for the Cure® on Friday, Oct. 25, 2019, from 5:30 pm - 8:00 pm, at Healthtrax Fitness & Wellness, 375 Faunce Corner Rd, North Dartmouth, MA

The fact is, breast cancer ranks 2nd as a cause of cancer death in women. Please come and show your support Join our Party in Pink™ event supporting Susan G. Komen for the Cure® in the fight to end breast cancer.
Event Participants: Open to Public
Walk-Ins: Accepted
Event Language: English
Event Tickets
Register Now Tickets sold by outside vendor. You will be redirected to a third party site.