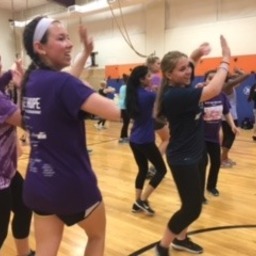 Zumbathon Charity Event - Kelly's Heroes Fighting Pancreatic Cancer
at Kelly's Heroes Fighting Pancreatic Cancer Zumbathon, Fairless Hills, PA
Description Kelly's Heroes Fighting Pancreatic Cancer started in honor of Steve Kelly (Sandy's brother). Let's dance together and help find a cure!

November is Pancreatic Cancer Awareness Month. Please wear purple to show your support.

Register Now - Nov. 3rd / $25.00 per person
Nov. 4/ door registration / $30.00 per person
Payments by Venmo @Sandy-Robidoux or Cash

Doors Open At 5:45 PM
6:30-8:30 PM Dancing w/ fabulous instructors!

Tickets will be sold for basket raffles and 50/50s at the event.
Event Participants: Open to Public
Walk-Ins: Accepted
Event Language: English
Event Tickets
Contact the Event Host for ticketing information