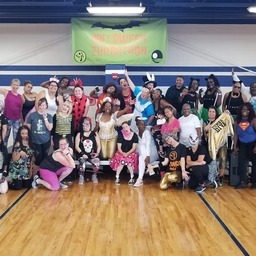 Halloween Zumbathon® Charity Event 2019
at Seven Oaks Park, Columbia, SC
Description Since 1980, it has been the goal of the Irmo Chapin Recreation Commission (ICRC) to serve seniors within their district in ways that enable them to live happy, productive and independent lives. One of the ways they reach this goal by offering healthy and nutritious meals to seniors. In 2018, ICRC provided nearly 25,500 meals to seniors. This Zumbathon has raised 1,968 meals worth $5,700 since we created this event.
Event Participants: Open to Public
Walk-Ins: Accepted
Event Language: English
Event Tickets
Register Now Tickets sold by outside vendor. You will be redirected to a third party site.