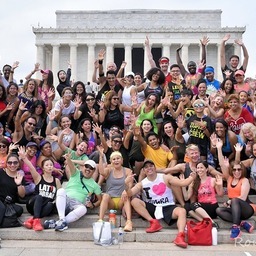 Dancing is My Voice Zumbathon® Charity Event
at Lincoln Memorial, Washington, DC
Description Dancing is my Voice provides forums where sexual violence survivors can find healing through, connection to a supportive community, strength-building physical movements, creative public expression and resources that bring help, hope and healing. This event at the Lincoln Memorial will be our 4th Annual Zumbathon® event. Our beneficiary is KitePride, an organization that helps people who want to exit the sex trafficking industry by teaching them marketable skills.
Event Participants: Open to Public
Walk-Ins: Accepted
Event Language: English
Event Tickets
Register Now Tickets sold by outside vendor. You will be redirected to a third party site.