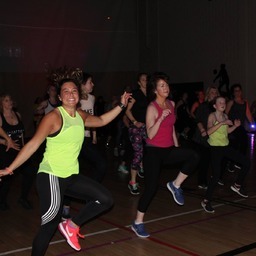 Dance for the Battle (Zumbathon Charity Event)
at Farmington Valley YMCA, Granby, CT
Description Help Cancer survivors fight the battle! Your donation will support cancer survivors participating in LIVESTRONG at the YMCA - a 12-week program designed to help survivors overcome the effects of fatigue and deconditioning from treatment and the disease.

Non members and members are welcome. $30 per ticket. Register online at ghymca.org/events/dance-battle or call 860-653-5524.
Event Participants: Open to Public
Walk-Ins: Accepted
Event Language: English
Event Tickets
Register Now Tickets sold by outside vendor. You will be redirected to a third party site.