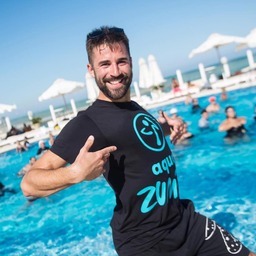 Aqua Zumba® Master Class with ZES™ Richard Gormley
at The Edge Sports and Fitness, South Burlington, VT
Description Have you ever wondered what it would be like to take an Aqua ZUMBA® class with a renowned international presenter and ZUMBA® Education Specialist? Don't miss this opportunity to make a SPLASH with ZES™ Richard Gorlmey right here in Vermont!!

Join us on Tues, 5/21 at 5:30 pm as we hit the deck for 75 mins. of SPLASHING good fun!
Never tried Aqua ZUMBA® before? No better time to test the water and get your fins wet.

Class is perfect for all fitness levels and is open to the public.
Event Participants: Open to Public
Walk-Ins: Accepted
Event Language: English