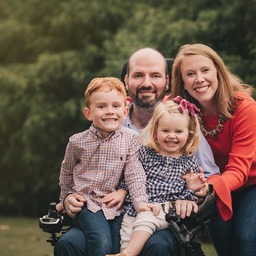 Augie's Quest
at Apex United Methodist Church- Gym, Apex, NC
Description Please join us at a Zumba Party benefiting Augie's Quest, an organization dedicated to finding treatments & cure's for ALS.
This event is in honor of one of Melissa Q Zumba's dearest friends, Michael Bereman, who has been fighting this awful disease since 2015. Michael is an assistant professor in the biological sciences department at NCSU where he is researching ALS.
ALS is not incurable, just underfunded. With events like this we can help Michael continue to fund his research for a cure!
Event Participants: Open to Public
Walk-Ins: Accepted
Event Language: English