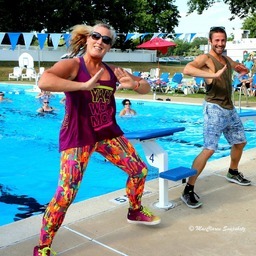 AquaZumba® Master Class with Richard Gormley
at Toms River Country Club, Toms River, NJ
Description It's time again for Richard to join us at Toms River Country Club for our annual AquaZumba Master Class!
Don your swimsuits and grab your towels and join us for this super fun amazing workout that feels like a POOL PARTY!!
All are welcome!
Please arrive for check in by 5pm if possible, we begin promptly at 5:30pm
Grab your tickets now and get in on the reduced pricing, secure your spot in the pool and give me an idea of how many to expect to prepare some raffle prizes and goodies!!
Event Participants: Open to Public
Walk-Ins: Accepted
Event Language: English