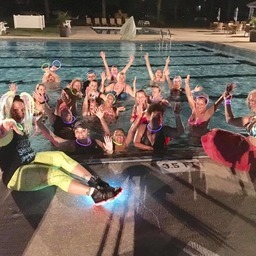 AQUA ZUMBA Glow Party - Zumba® Master Class
at Conrad Weiser Community Pool, Robsonia, PA
Description Join me for my 2nd annual AQUA ZUMBA GLOW PARTY. Invite your friends to dance with me under the stars!
NO MEMBERSHIP is required! Class costs $10 cash. Everyone receives a glow necklace to wear in class.
Doors open at 8:30 pm for you to find your spot in the pool. Space is limited to 50 people so be sure to arrive early!
This is an outdoor class that is weather dependent. Keep an eye on this event on FB for updates if the weather is in question or call me directly.
Event Participants: Open to Public
Walk-Ins: Accepted
Event Language: English
Event Tickets
Contact the Event Host for ticketing information