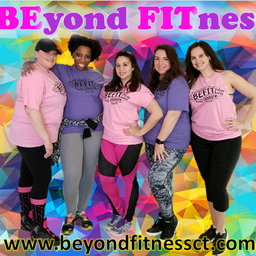 6th Year BEFIT Anniversary Zumba® Master Class
at Beyond Fitness, New Haven, CT
Description Can you believe its almost that time ♥ Join us as we celebrate our 6th Year Anniversary with a 75min fun filled Zumba® Master Class w/ your BEFIT Team and Special Guest Instructors. Theme colors: Pink and Purple

Free for Members. $7 Non-Member.

SPACE IS LIMITED. We kindly ask, If your a Student please provide your name at desk or via message if attending. Non-members will need to purchase tickets in advance either at the Studio or on Link below. Door Tickets will NOT be available.
Event Participants: Open to Public
Walk-Ins: Accepted
Event Language: English
Event Tickets
Register Now Tickets sold by outside vendor. You will be redirected to a third party site.