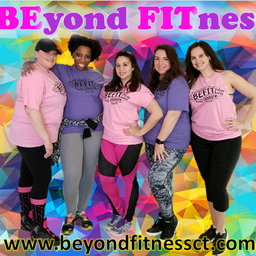 5th Year BEFIT Anniversary Zumba® Master Class
at Beyond Fitness, New Haven, CT
Description Almost Time ♥ Can you believe it'll be five years since BEyond FITness started?! Join us as we celebrate our 5th Year Anniversary with a 75min fun filled Zumba® Master Class w/ your BEFIT Team and Special Guest Instructors

Feel free to wear our theme colors: Pink and Purple

Monday March 18th 6:15pm - 7:30pm
Cost: Free for Members. $7 Non-Member Drop-in's
Raffles, refreshments, snacks and lots of love ♥.
Event Participants: Open to Public
Walk-Ins: Accepted
Event Language: English
Event Tickets
Contact the Event Host for ticketing information