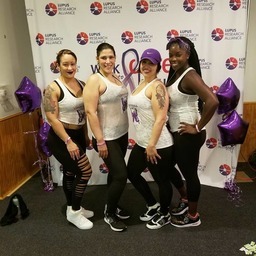 Maria's 2nd Annual Zumbathon Charity Event for LUPUS Awareness
at American Legion, Kearny, NJ
Description Lupus is a devastating and cruel autoimmune disease that can cause inflammation and tissue damage to virtually any organ system in the body, including the kidney, brain, and lungs. Lupus can cause heart attacks, strokes, seizures, organ failure, and death.

I HAVE LUPUS - Will you help me spread AWARENESS?
SAVE THE DATE!!
You DON'T want to miss this event! Amazing instructors and surprise guest ZES! Raffles, refreshments and a whole lot of ZUMBA for a great cause!!!!
Event Participants: Open to Public
Walk-Ins: Accepted
Event Language: English