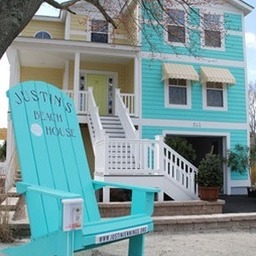 1st Annual Endless Summer Zumbathon® Charity Event
at The Parish of St.Ann, Bethany Beach, DE
Description Proceeds to benefit Justin's Beach House
The mission of The Justin W. Jennings Foundation is to support and maintain a home in the Bethany Beach area where families with cancer can have a place of respite and enjoy some fun family time. It will be a place of joy and peace at the beach.

The vision of the Justin W. Jennings Foundations is to provide the funding to operate Justin's Beach House. The goal is for Justin's Beach House to become self-sustaining.
Event Participants: Open to Public
Walk-Ins: Accepted
Event Language: English