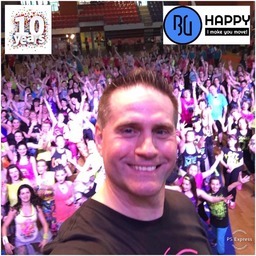 Zumba® Master Class
at Gold Center, Budapest, Budapest
Description 2019 március 2. szombat! Ekkor ünneplem 10. Zumba szülinapomat! Szeretném ha Te is ott lennél!Helyszín a terem ahol az első órámat tartottam! A Gold Center :)
2th of March 2019 I will celebrate my 10th anniversary to be a Zumba instructor.
I wish to meet You all I met during these years!
Location will be the place where I was teaching my very first Zumba class.
I definitely did not expected that Zumba will bring so many people, adventure, personal development, FUN and Fitness into my life!
Event Participants: Open to Public
Walk-Ins: Accepted
Event Language: English