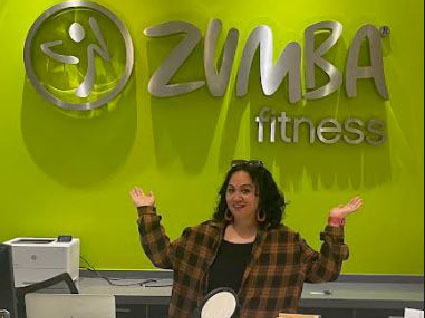 Priscilla Laakulu, Community Management Specialist: Every day is a different adventure! We have the most creative, passionate, supportive team members all around the office. The energy and the positive vibes are unmatched! There is no better feeling working for a company that truly stands by its core values in bringing communities together throughout the entire world through dance! Zumba definitely is a vibe!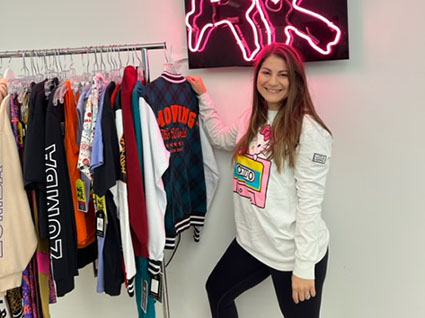 Jessica Manning, Sr. Merchandise Manager: At Zumba, we are one big family. This is truly my home away from home where we all care so much for what we do. This is my 10th anniversary in the Zumba Wear department, and it has been so rewarding to make a difference for our community.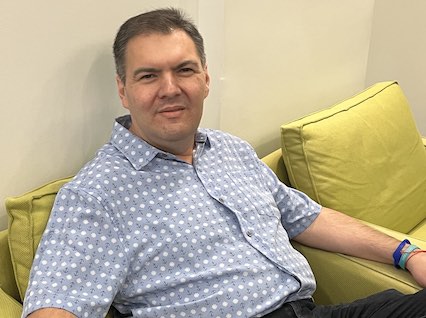 Cristian, Director Business Intelligence: Zumba is one of those companies you find once in a lifetime. It's always great to be surrounded by highly motivated co-workers that have the energy and passion around new initiatives. Every department at Zumba works like a well-oiled machine. Everyone gives their 100% on initiatives no matter how big, or small the project is, and you are guaranteed to get the support from your leaders. I love working at Zumba because I have total freedom to be creative to do my job. I'm constantly challenged to find better results and propose innovative approaches to projects.
Zumba Fitness is an E-Verify Employer
Zumba Fitness is participating in E-Verify which is an online system operated by the U.S. Department of Homeland Security in partnership with the Social Security Administration to verify a newly hired employee's employment eligibility and validate social security numbers by having them complete an Employment Eligibility Verification (Form I-9) companied with legally acceptable proof of identity and work authorization (as listed on the Form I-9).
Through participation in the E-Verify program, information entered on Form I-9 will be provided and compared to information available at both of these agencies. See posters below for more details.
E-Verify Information:
We're an innovative company that exports joy around the world. Know you're making a real difference in people's lives (and you'll have a blast doing it).
Come as you are! Our casual dress code allows you to express yourself. Whether jeans are your jam or activewear is more your speed.
Competitive salaries, 401K matching and awesome healthcare benefits. But that should go without saying.
You'll get instant access to FREE Zumba® and STRONG by Zumba® Instructor Trainings and membership in the Zumba Instructor Network (ZIN™) and SYNC, plus receive suhweet discounts on our Zumba® Wear apparel.
We've got plenty of in-house wellness options to match every mood! From Zumba®, STRONG and bootcamp-style classes to yoga
Work hard, but play harder. With our Best Day Ever, Employee Appreciation Day (complete with free massages), annual field Day, epic Holiday Party, and Philanthropic Day... you get tons of chances to bond with your co-workers and make memories for years to come!
Cigna Medical Plan
This link leads to the machine-readable files that are made available in response to the federal Transparency in Coverage Rule and includes negotiated service rates and out-of-network allowed amounts between health plans and healthcare providers. The machine readable files are formatted to allow researchers, regulators, and application developers to more easily access and analyze data.